Skip to Content
Taking Care of All Your Signage Needs in One Place
At Beamz, we're dedicated to being a one-stop-shop for your design needs. We offer an array of signage options to help you get the word out about your business or non-profit. Our team works with numerous different materials to ensure you get the exact result you want. We're Edmonton, AB's source for all kinds of branding materials, from massive banners to professionally-made yard signs. Let us know what we can do for you!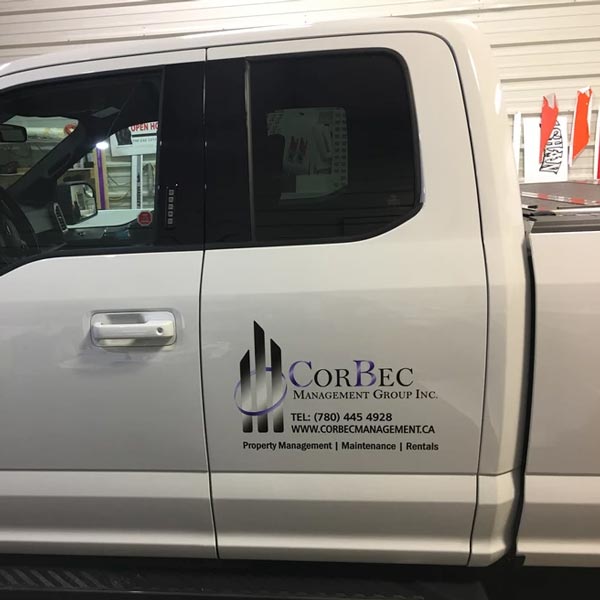 Vehicle Decals to Promote Your Business
What easier way to advertise than when you're driving down the street? With vehicle decals from Beamz, you're always promoting your business to potential customers. Not only will we help you design your decal, but we can also complete installation for you.
Get the Word Out With Banners
Banners are an excellent marketing tool. They provide lots of space for you to list your services, values, and contact information. We will work with you to design the perfect banner for your business or non-profit, taking into account any existing branding you may use. Our team has experience with a variety of materials, and you'll be able to choose from an array of banner types, including canvas, mesh, and roll-up.
Yard Signs for All Purposes
Yard signs are another effective way to get your message out. Whether you're promoting a new service or planning to educate your customers about your values, yard signs are a top choice. Our team will help you through the entire design process. Soon enough, you'll have plenty of signs to spread throughout your community.
We Create Architectural Signage
Perhaps you want to promote your business a little differently. Make your corporate branding even more visible to your audience with architectural signage. This type of signage uses durable architectural materials to ensure a result that is built to last. Ask our team about how we can create architectural signage for your company.
Get Your Bearings With Wayfinder Signs
Do your customers have trouble navigating your facility? Revamp your client experience with Wayfinder signs. Our team will help you create accurate, aesthetically-pleasing Wayfinder signs for your business. We can match your current branding in terms of colour, font, and much more.
Edmonton's Source for Channel Signs
Add a three-dimensional element to your corporate branding with channel signs. The team at Beamz can design and fabricate a channel sign that will stand out amongst the competition. We will use our array of materials to fashion a sign that is not only visually appealing but will also stand the test of time.
Reach Out to Our Team Today